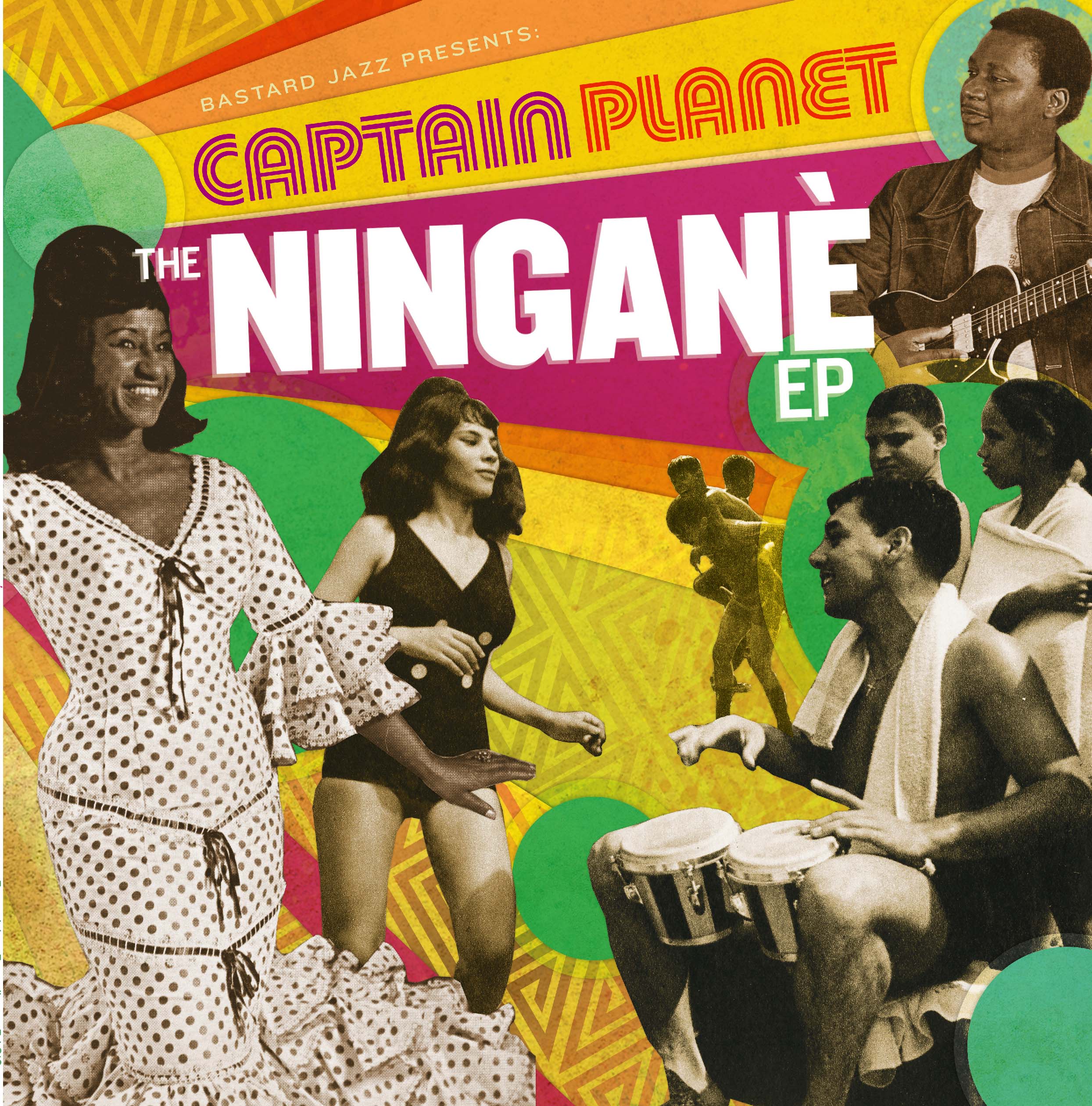 Those fine folks over at Bastard Jazz have done it again...

After the success of 2009's Speakin' Nuyorican EP (which saw licenses for both CBS's CSI: NY and HBO's Entourage), successful remixes for Alice Russell and Vieux Farke Toure, top-ranking in Giles Peterson's Havana Cultura Remix contest, as well as a move from Brooklyn to Los Angeles – the man who goes by Captain Planet returns back to form on Bastard Jazz Recordings with a dancefloor-destroying 12" steeped in the tough international breakbeat sound that he's become known for, leading up to his first full length album dropping in the fall.


On the title track of the EP, "Ningane" – the Captain enlists the vocal talents of Congolese singer Fredy Massamba (known for his vocals on a couple of big African house tracks - Boddhi Satva's "Warriors of Africa" and Ezel's "His Presence") – over a rugged, horn driven slice of broken Afrobeat. Fredy's words (sung in his native Kikongo language) perfectly ride the riddim before moving into a deeper, late night house vibe with soaring vocals. Up next, Boston's Whiskey Barons give "Ningane" a signature reflip, moving the track into classic Afro-disco territory with a four on the floor beat, live keys + guitar, chopped horns and vocals, and a bassline that's funky as all hell. Watch out for those killer percussion breaks!


Moving to the flip, "Dame Agua" is a fire-breathing Latin scorcher with massive percussion and drums, stabbing salsa horns, bubbling organs, and vintage-sounding vocals put on the chopping block! Up next, we're headed to Brazil with "Macumba" – a down and dirty Samba influenced 108BPM breakbeat joint with all the elements firmly intact, including beautiful Portuguese vocals sliced and diced properly…. the Captain proves time and time again that he can deftly flip an array of global sounds into a sound that is undeniably his own. Also included on the B-Side is an instrumental of "Ningane".

Click Here to Download Captain Planet // Dame Agua