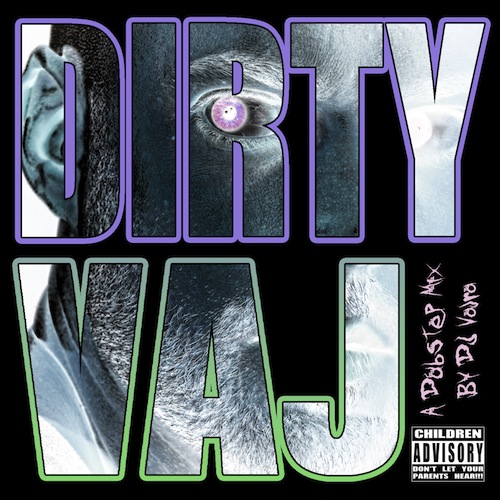 Murderous new dubstep mix by the 2011 DMC World Champion,
DJ Vajra
. Fix your face and grab your neck brace... for real.
"DMC World Champion DJ Vajra takes you on a journey through the loud, abrasive, beautiful, and controversial genre of Dubstep in a way only he can. Incorporating multiple genres, devastating scratches, flawless mixes and tasteful blends, this is Dubstep like you've never heard before!"
Dirty Vaj - A Dubstep Mix by DJ Vajra


Tracklist:
1) Plan B - "She Said (16Bit Remix)" Vajra Scratch Intro
2) Dire Straits - "Money For Nothing", Kanye West - "Power (Paper Diamond Remix)" Vajra Mashup
3) Noisia - "Stigma", Rage Againt The Machine - "Killing In The Name" Vajra Smashup
4) Kaskade ft Mindy Gledhill - "Eyes - Alvin Risk Dubstep Remix"
5) Chuckie - "Who Is Ready To Jump (Dillon Francis Remix)"
6) Bone Crusher - "Never Scared" Rusko & Feed Me Mashups
7) Caspa feat Subscape - "Geordie Racer" Vajra STD cutup
8) Zedd - "Scorpion Move" Vajra Futuristic Scratch Solo
9) Kaskade & Adam K ft. Sunsun - "Raining (The SoniXx Dubstep Remix)"
10) Lephen - "Troublemaker (Original Mix)"
11) Zeds Dead - "Adrenaline"
12) Sway - "Still Speeding (Kill The Noise Remix)" Vajra Beat Juggling Madness
13) Rusko - "Bionic Commando Theme", Waka Flocka Flame - "Grove St. Party" Vajra Mashup
14) 12th Planet - "68 (Subwise Funky Worm Edit)", N.W.A. - "Dopeman" Vajra Transition
15) Figure - "Have You Fucked Up (Punks Get Jumped) (Wick-It Remix)"
16) Bassnectar - "Upside Down (Bassnectar & Terravita Remix)"
17) Pendulum - "Witchcraft (Rob Swire's Drum-Step Mix)" Vajra Trippy Cut Mix
18) Example - "Midnight Run (Flux Pavilion Remix)"
19) LL Cool J - "Going Back To Cali", W.E.E.D. - "Scrooge McDuck" Vajra Mix
20) Florence + The Machine - "No Light, No Light (Breakage's One Moment Less For Mortimer Mix)"
21) DJ Fei-Fei ft Molly Jensen - "This Is Our Night (Proper Villains Remix)"
22) Lunice - "Fancy Forty (Rustie Remix)" Vajra Scratch Fest
23) Rustie - "After Light", J. Cole ft Trey Songz - "Can't Get Enough" Vajra Blend
24) Clicks & Whistles - "Can't Believe"
25) Deadmau5 - "I Remember (Caspa Remix)", Eagles - "Hotel California" Vajra Guitar Solo Blend
26) Metallica - "Seek & Destroy - (Bassnectar Remix)", Outkast - "B.O.B." Varja Smashup
27) The Secret Lemon Project - "Law" Vajra Scratch Frenzy