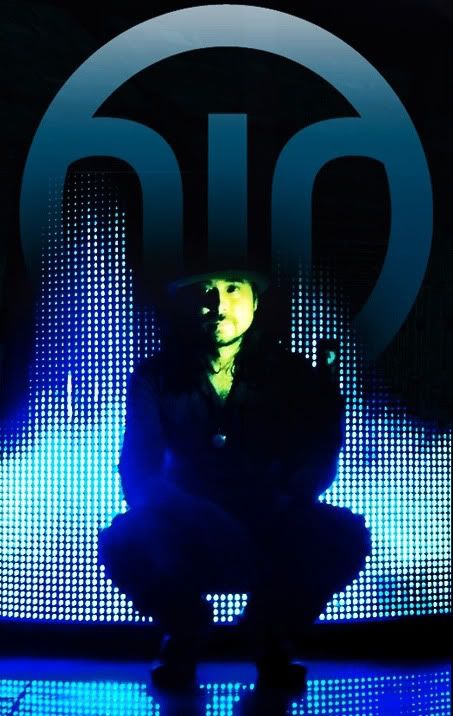 Paul Hemming is the visionary behind the Zen Compound & Temple Nightclub in San Francisco. Hailed as the greenest nightclub in the country, Temple is now a finalist in the
2011
Bar & Nightclub Awards for best mega-club in the country, and its easy to see why. The Zen Compound is a
multi-level, ecologically sustainable facility which
consists of Temple Nightclub, TMG records, Prana Restaurant, a Stargate Portal, with a radio station, record store and art gallery on the way.
But Paul doesn't stop there. While successfully juggling all of these projects, he still finds time to devote to his first love: the music. This mix is an assortment of Paul's favorites from 2010, ranging from big room disco to electro-house bangers and beyond... excellent track selection and impeccable mixing. It's safe to say that this man puts his heart into everything he does.
Stream and download Paul's NYE 2011 Mix below, and be sure to visit the Temple to transcend reality.
NYE 2011 MIX by Paul Hemming
1. Hello - Martin Solveig feat Dragonette
2. Add Suv - Armand Van Helden
3. Barbra Streisand - Duck Sauce
4. I'm iIn The House - Steve Aoki
5. Ill Be There feat. Jimbolee - Afrojack, Gregor Salto
6. The Drop - LA Riots
7. Polkadots2010(Oliver Twitz Remix) -Afrojack
8. I got u dancing(Tommy Trash Remix) - Lady Sovereign
9. Gifted(Steve Aoki Remix) - Steve Aoki
10. Is This Where The Party Is? - Dave Kurtis
11. 5 Seconds - Maurizio Gubellini
12. Step Right Up - Bushido & Santiago Potty
13. La La Land(Bushido & Santigo remix) - Green Velvet
14. Harmageddon - Green Velvet, Bushido & Santiago
15. Return Of The Ruins - Cold Blank Big
16. Unholy Grail - Alex Kidd
17. Wolfgang's 5th - Wolfgang Gardner
18. 21st Century Disco Shit - Miles Dyson